My rating: 5/5 Stars 
You know that feeling you have when putting aside a great book, reading it after months and then asking yourself WHAT TOOK YOU SO LONG??? This is the perfect example of a great book that took me ages to discover and I wish somebody would just told me in a serious way to read it asap. It is like nothing I've ever read before, a great book that managed to get me out of my comfort zone and leave me speechless almost after every chapter.
The Unbecoming of Mara Dyer follows the heroine with the same name, which suffered a tremendous tragedy. Her best friend and boyfriend died in a terrible accident which only Mara managed to survive. She is left with serious PTSD and her condition forced her family to move to Miami in order to have a fresh start. The only problem is that the symptoms are not fading, leaving Mara with severe hallucinations. Starting again means going to a new school, which will be a challenge for her, because of her inability to make friends or blend. Exactly as predicted, everything will be hard for her and she is clueless to the changes she has to face. Soon, she will discover life altering things about herself, that will question her sanity and belonging.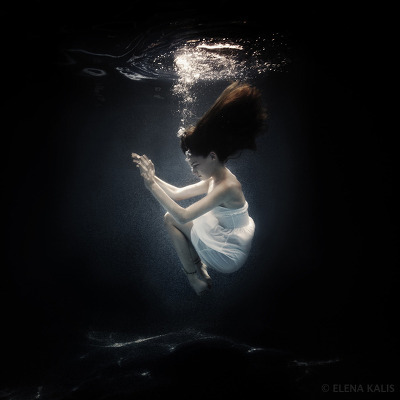 Enter Noah Shaw, laid back, handsome and British, who will try to find as much as possible about Mara and her mysterious ways. It won't be easy, despite that she is terribly attracted to him, but because of her condition, she doesn't want to get close to anybody. Soon, Noah will be very present in her life and discover a lot of things that are connecting them in unexpected ways.
The relationship between Mara and Noah is very tense at the begging, and gradually they learn to trust each other without asking many questions. They are extremely different and I think this is what makes them special every step of the way. They develop into something else during the plot and by the end of the book something is definitely there, but very fragile, hanging by a thread. Not only Mara is hiding things, but also Noah and the two will discover together things that will change them as persons. They will have to make choices and to decide which path to follow. Personally I loved Noah's way, the humor, the ironic style and the way he challenged Mara to share with him everything. He was also very guarded, but more open to sincerity than Mara and I think there he won more points.
Mara is very complex heroine, haunted by the things that happened to her, and I could feel her struggles and hurt. Gradually, she will begin to change a lot, but her development will not be one way. Mostly a characters has only a way of evolving, but Mara will be more difficult to manage. She will fight her attraction for Noah, but fail in the process, only to discover that she will have a lot to face until the water clears. I liked seeing her walls tumble apart, letting Noah in, but could relate to her hurt and desperation in a very raw way.
This book was like anything I've ever read, full of suspense, hanging moments, little horror scenes and lots of love and swooning for our couple. The plot is complex and very well shaped, always keeping you on the edge and changing continuously throughout the book. Every chapter is different and you begin to discover more and more with every page. Rarely did I see a book that messes with your mind so easily, making you believe somethings and then twisting you around, starting from scratch. I totally recommend it, and if you are a scary cat, please read it with the lights on:))  Looking forward to reading Book 2, because I know the intensity will increase.